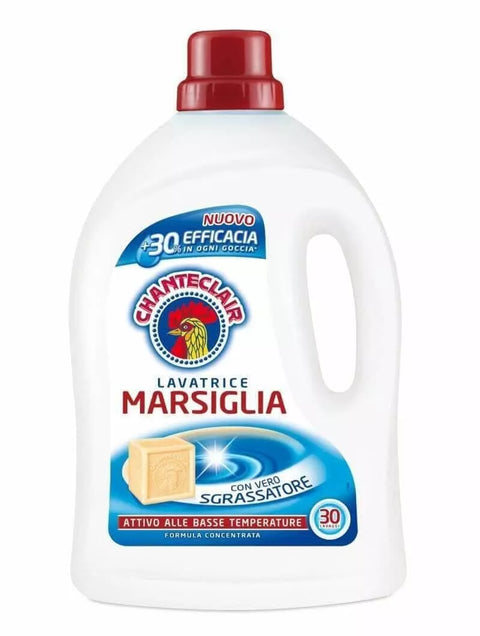 chante clair
CHANTE CLAIR detergent MARSIGLIA
Content
1500ml

This detergent is effective against even the most stubborn stains and removes germs and bacteria  and ensures clean and disinfected laundry. The concentrated formula is active from low temperatures and is suitable for the whole family.
*Mechanical removal of germs and bacteria is not a disinfectant.

Specially made for use in washing machines. It contains, only natural ingredients, the famous Marseille soap. Sapone di Marsiglia allows deep penetration of fabrics, while preserving the natural structure of the fibres. Especially recommended for washing children's clothes, underwear, tablecloths, curtains, etc.


Checking local availability